Sump Pump Installation, Replacement or Repair in Edmonton AB Area.
Homes with a
sump pump
installed know the importance of these items, and having the means to ensure they remain effective is just as important. When looking to have a new
sump pump installed
, or to have the means to deal with an ineffective one, you can depend on
SouthEast Edmonton Plumbers
. We have been bringing reliable results to the
Edmonton area
for years, and know what it takes to provide you with the best possible services for your sump pump.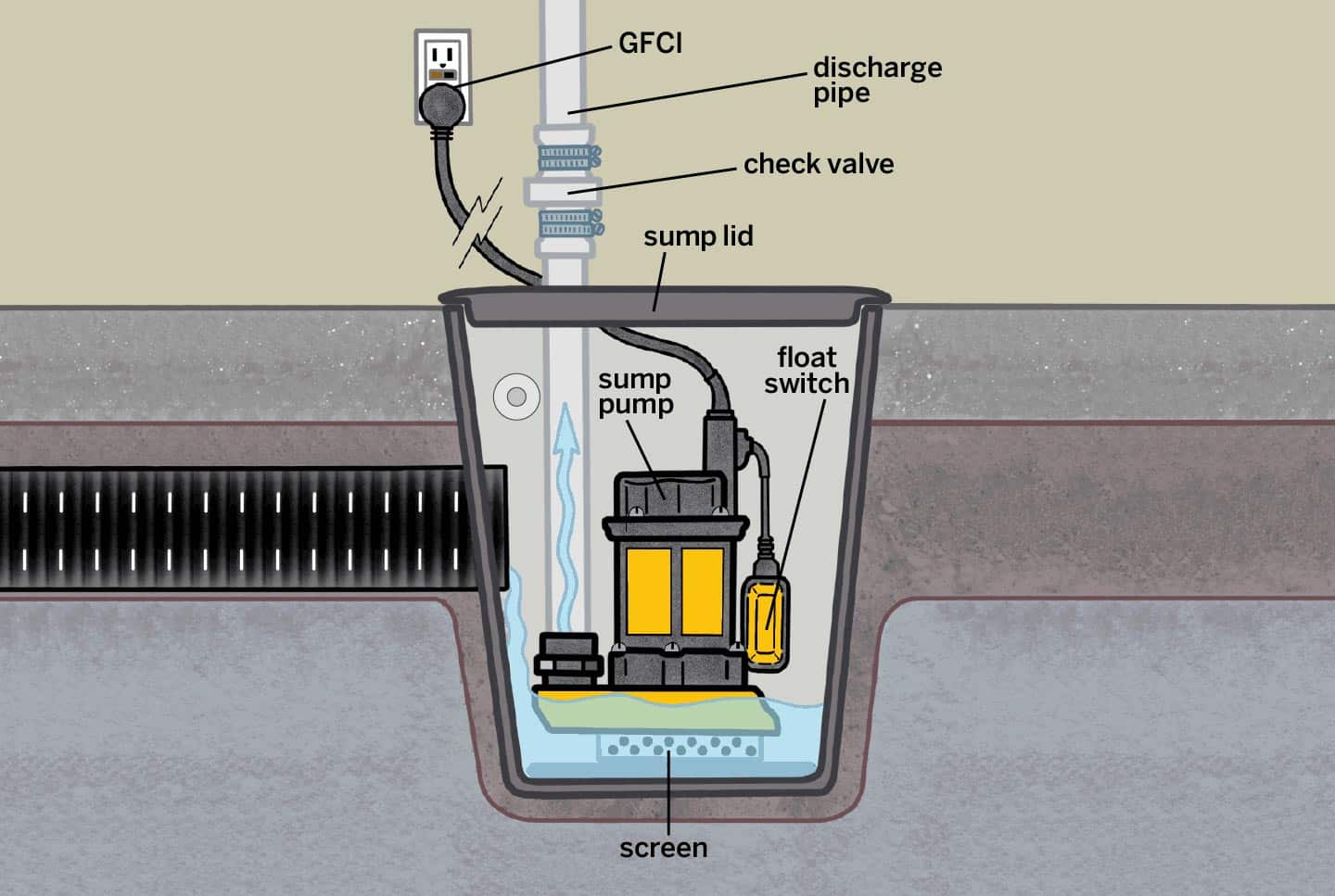 Dealing with the Water Table
When your home is built level with or below the water table, then your sump pump works to effectively give the means to deal with this excess water. By continually pumping to lower the water level around your home, you have the means to avoid damages and flooding that can come with rising levels. When looking for a proper installation of your sump pump, or the means to keep it working to its optimal level, you can trust in the expertise that SouthEast Edmonton Plumbers brings to your needs. We have been servicing sump pumps in the area for many years, and have the skills needed to keep it dependable.
When dealing with damages to your sump pump, the ability it has to deal with the water levels in your home is negated, and requires the right professional assistance to get back to its dependable state. Once your sump pump starts to go, you can quickly find the water level in your home rising, and potentially leading to flooding and property damage. If you notice that your sump pump isn't running as it used to, or the hole it's placed in is starting to show more water, then getting a professional inspection can be required.
24/7 Plumbing and Emergency Service in South-East Edmonton
No matter the reason behind your contact, you can be sure that we treat all incoming calls in the same level of importance, and provide you with the means to get service quickly. When you're looking for dedication in more than just plumbing services, you need a company like SouthEast Edmonton Plumbers.
If repairs are no longer an option for your sump pump, and it has breathed its last, choosing the right replacement service can bring you back to a level of effectiveness with your water retention needs. We bring you a service that has effectively installed hundreds of sump pumps on just as many properties, and have the experience necessary to provide you with a quick and simple replacement service. No matter the effects your sump pump has suffered, you can depend on SouthEast Edmonton Plumbers to bring you the reliable services you need.
Whether for replacement purposes or in a new home installation, having the access you need to option brings the capability to rely on your sump pump. There are many varieties of sump pumps, with different activation mechanisms, meaning that each property can require something different. With installation services brought to your property by experienced professionals, you can lean on our expertise to ensure you get just the right pump. No matter your homes unique requirements, you can be sure that we have the skills and knowledge to provide you with the best possible installation for your needs, and the means to have it quickly and effectively installed.